Dr. Brian D. Cohen has state-of-the-art facilities on Long Island and in Manhattan which are warm, comfortable, and most importantly, a safe environment for you to receive care. His staff is experienced, certified and dedicated to you individually.
Great Neck Office & Medical Spa, Long Island
Our Great Neck office is located in 2,000 square feet of newly renovated space on the gold coast of Long Island…560 Northern Blvd. We have a luxurious reception area, 2 state-of-the-art equipped treatment rooms, a spa room as well as a comfortable consultation room and patient administrative office. Dr. Cohen and his experienced, certified staff are there for you. Their caring and dedication for quality results will help you achieve the refreshed, youthful you on the outside that you remember and feel on the inside. Dr. Cohen's full state of the art Medical Spa offers the latest technology in Non-Surgical and Non Invasive procedures and treatments to keep you looking youthful and fresh. Dr. Cohen also has his own scientifically developed medical-grade skincare line to augment your treatments. Regular use of a regimen designed for your skin type will help you maintain your youthful look.
Call for your appointment 516-253-4152 WE ARE HERE FOR YOU
Surgical Procedures
On Long Island, Dr. Cohen performs surgery at:
*** ProHEALTH Ambulatory Surgery Center – Lake Success ***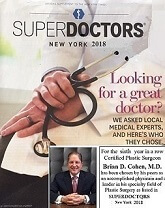 ProHEALTH Ambulatory Surgery Center is a conveniently located modern medical facility offering safe, state-of-the-art surgical care as an alternative to a traditional hospital stay. Offering a caring environment that promotes the privacy and dignity of every individual served, ProHEALTH Ambulatory Surgery Center is licensed by the New York State Department of Health and accredited by the Joint Commission on Accreditation of HealthCare Organizations. Physicians must be credentialed to perform surgery at ProHEALTH Ambulatory Surgery Center. Their carefully selected staff includes ACLS or PALS Certified Registered Nurses and a dedicated support group of Physician Assistants, technologists and office personnel so your visit will attend to all your medical/surgical needs in a safe, comfortable environment.
Manhattan Surgical Suites, NYC, NY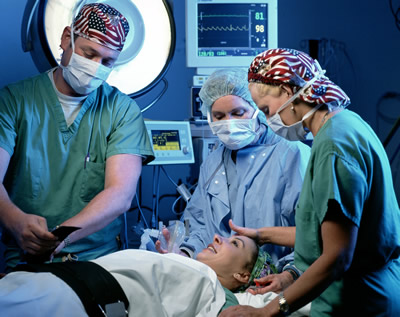 Our Manhattan surgical facility is located at 121A East 83rd St., New York, NY 10028. A magnificent operating facility on the Upper East Side where your surgery will be performed. These licensed operating rooms were created in a state-of-the-art environment and are staffed by the highest caliber of surgical nurses, technicians, and other medical personnel to assist the surgeons and anesthesiologists.
---
Medical Spa Special Events
Birthday Parties, Bridal Showers, a "Girls Night Out", Charity or …? Let The Medical Spa of Brian D. Cohen, MD plan your special event featuring exclusive spa treatments for you and your guests. Enjoy champagne, hors d'oeuvres, and desserts along with rejuvenating beauty treatments, such as HydraFacial™, Injectables, non-invasive skin tightening, Brian D. Cohen, MD scientifically developed medical grade Skin Care products and more…
Cohen Plastic Surgery hosts events in their luxurious office… 2,000 square feet of deluxe space on the gold coast of Long Island… 560 Northern Blvd. Great Neck.
Our event coordinator will customize your spa event based on your occasion & needs. Call 516-773-4200 for more information on great package prices for an event.
You will all leave glowing and ready for the Red Carpet!
Your Event – Your Theme – Your Friends – Your Night
Be Beautiful and Help Your Charity