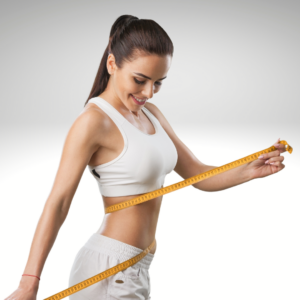 Reaching your weight loss goal is an extraordinary achievement. However, if you've lost a significant amount of weight, you may notice some excess skin left behind. At Cohen Plastic Surgery, we offer several body contouring procedures to help improve our patient's body shape and tone and boost their confidence! Continue reading to learn more! 
Get Your Dream Body With Body Contouring
After significant weight loss, many patients are left with hanging, loose skin that has been stretched by excess weight. Excess skin does not conform to the body's new contours, which can negatively affect a patient's self-confidence. At Cohen Plastic Surgery, we offer body contouring to sculpt our patient's bodies and help them achieve their dream look! Body contouring procedures include:
Tummy Tuck
Lower Body Lift
Breast Lift
Arm Lift (Brachioplasty)
Facelift
You may be considering one or more of these body sculpting surgery types or a combination. Our experts will work with you to identify your goals and determine a personalized treatment approach to help you achieve the best and safest possible outcome.
Is Body Contouring Right For Me?
If you lost a large amount of weight through diet and exercise or bariatric surgery, you might be a good candidate for body contouring. These procedures work best when you've been at a stable weight for several months. While excess skin is generally not a health concern, it can be uncomfortable and hamper your overall self-confidence and wellbeing. You may be a good candidate for body contouring if you have the following qualities:
Lost 100 pounds or more, weight loss equal to or less than forty percent, or a BMI equal to or less than 30.
Completed bariatric weight loss surgery at least 18 months ago.
Maintained a stable weight for six months or longer.
A noted history of recurring symptoms from excess skin for at least three months.
Contact Us
If you are interested in learning more about body contouring procedures, Cohen Plastic Surgery is here to help! Contact our office today to request a consultation, and visit our website to browse our gallery of before and after photos!