Plastic Surgery, the estheticians performing facial injections Great Neck NY, are highly trained and certified, with years of experience treating men and women and performing procedures such as facial injections. Continue reading below for more information on facial injections and what to expect.
Facial injections are used for a variety of reasons. Your body begins to lose collagen as you get older. All across your body, including in your skin, muscles, bones, and connective tissues, collagen is a vital chemical. Decreased collagen levels in the skin bring on the looseness of the skin and volume loss. Over time, skin ages, becomes less elastic, and begins to sag.
Facial injections may be opted to:
Give sagging skin volume.
Ensure greater symmetry in the features of your face.
Increase plumpness in cheeks and lips.
Smooth lines and wrinkles.
Decrease migraines
What are the types of facial injections Great Neck NY?
Botox, Dysport, Jeuveau: a 10-minute procedure that eliminates face wrinkles, making you look younger and more appealing. Injections of these smooth out the wrinkles and creases that are one of the most obvious indications of aging by relaxing the facial muscles.
Restylane: made of hyaluronic acid, a natural substance that provides volume and fullness to the skin. Commonly, such thinning occurs in the cheeks, lips, and around the mouth.
Juvederm
Sculptra: an injection that gradually replaces lost collagen.
Kybella: an injectable treatment that destroys fat cells in the treatment area under the chin to improve your profile.
Scar Therapy
Hydrafacial
Are you unhappy with your skin? Are you bothered by enlarged pores, stretch marks, scars, dark spots, wrinkles, or fat deposits that do not react to diet and exercise? An esthetician can help you get facial injections Great Neck NY, today!The estheticians at Cohen Plastic Surgery have helped many men and women and performed many facial injection procedures. We provide each patient with the proper treatment for their needs and put our patients first, always. To book an appointment, contact us at Cohen Plastic Surgery to discuss our non-surgical procedures and get a consultation for facial injections Great Neck NY.
---
It's no secret that as you age, your face changes. As you age, skin loses suppleness. As volume starts to diminish, folds and wrinkles start to develop. You may experience sunken cheeks, a sharper appearance, and less confidence as a result of these changes. Facial injections Great Neck NY can help!
The good news is that lines and wrinkles are not something you have to accept. The most often requested cosmetic procedures are face injections and for a good reason. At Cohen Plastic Surgery, we offer numerous types of facial injections Great Neck NY for our patients to feel and look their best. To learn about the benefits of facial injections, continue reading below.
Are you unsure if face injections are a good fit for you? Here are a few benefits to aid in your decision-making:
Increase collagen and elastin- As you get older, your body naturally produces less collagen and elastin. Hyaluronic acid, which raises levels of collagen and elastin, is one of the key components of dermal fillers. Your skin will seem and feel younger the more hyaluronic acid you have in your body. Make sure the facial injections you select contain hyaluronic acid for the best effects.
The results are immediate- Facial injections can work in as little as a week to smooth out fine wrinkles and boost up your lips. However, it may take up to two weeks for them to absorb completely into your skin. Most people begin to notice their full effects within two weeks. Your face injections may also last for a very long time with the right maintenance and care.
No recovery time- It is non-invasive, so there is no need for preparation, surgery, or recovery time. One of the main benefits of facial injections is that. Even though there can be a tiny bit of swelling where the injection was made, it goes away quickly. If this is your first time, you should take more time to discuss your worries and any potential hazards with your practitioner.
The results are long-lasting- Depending on a variety of conditions, facial injections can last anywhere between 6 and 18 months. The effectiveness and durability of outcomes can be influenced by the type of fillers used, the patient's lifestyle and aftercare, and the area being treated.
Facial injections are non-invasive, safe, and practical. The best part is that they produce outstanding results quickly with minimal downtime. Try face injections if you've been considering giving your skin a makeover; you won't be sorry! Check out our incredible services for facial injections Great Neck NY, to learn more about their advantages.
At Cohen Plastic Surgery, the go-to place for facial injections Great Neck NY, we have helped many patients feel like their best selves. Face injections have numerous benefits, and you can start your journey today! For more information, contact us today!
---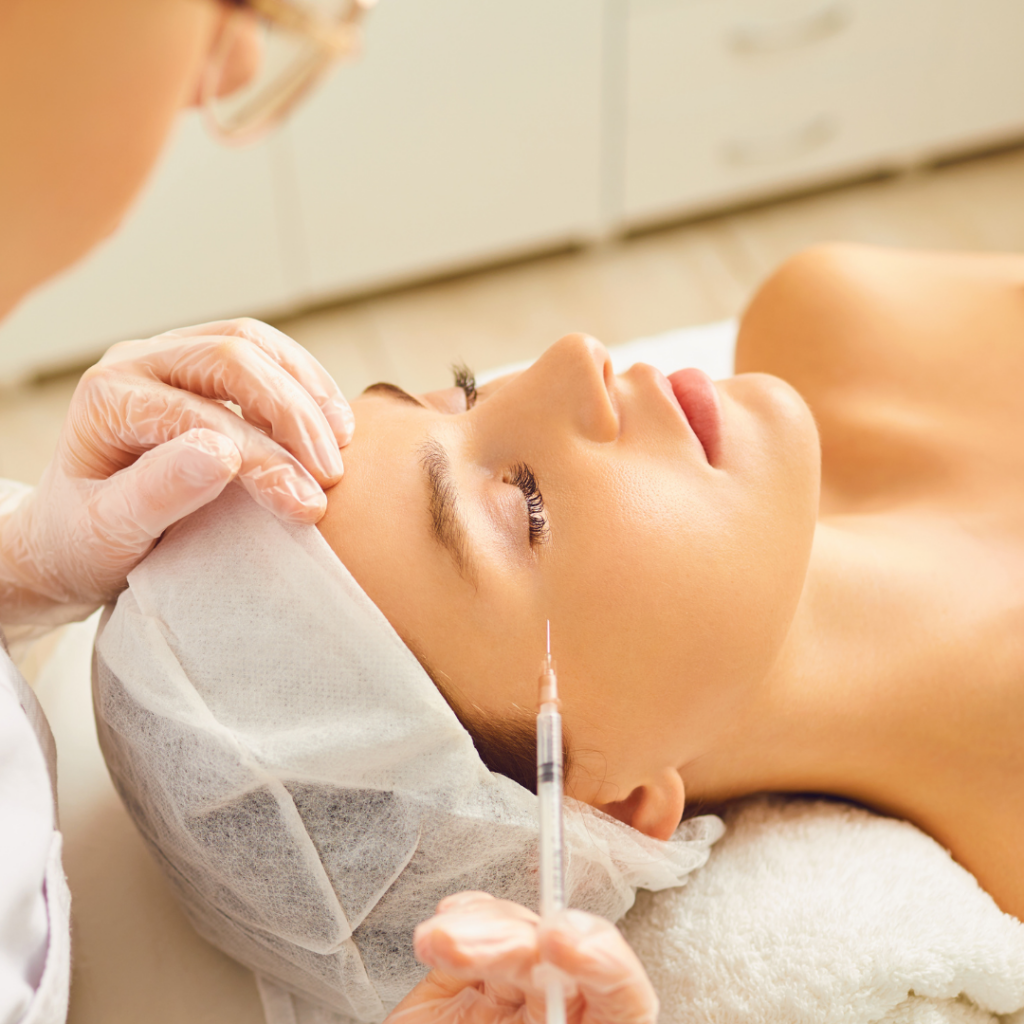 The estheticians doing facial injections Great Neck NY at Cohen Plastic Surgery are highly skilled, certified professionals with years of expertise treating both men and women and carrying out operations like facial injections. Continue reading below for additional details on what facial injections are and what to anticipate.
What are facial injections Great Neck NY?
Injected into the skin, facial fillers smooth out wrinkles and hide their appearance. Facial injections Great Neck NY, often take place as outpatient surgery under anesthesia. The process can last for an hour.
For up to a week, you can have some minor discomfort, bruising, and swelling. For optimum results, you might require a touch-up injection when the swelling subsides.
Risks
As with any procedure, there are dangers associated with injecting face fillers, including:
Intolerance at the injection site or all over the body
Angiogenesis and inflammation on brown or black skin, changes in skin tone (postinflammatory hyperpigmentation)
Mild ache
Bruising or bleeding where the injection was given
Infection
Scarring
Irregularities in the skin's firmness, shape, and surface
Occasionally, blood vessel damage
Recovery: Facial Injections Great Neck NY
The amount of time required for recovery varies depending on the patient and the filler used. Most activities can be resumed soon away, however, it is typically advised that you avoid strenuous exercise for the first 24 to 48 hours to reduce swelling and bruising. Prior to scheduling your injections, be sure to go through your individual recuperation plan with your doctor.
How to Care for the Injection Site
For six hours after treatment, avoid applying pressure to the treated region.
After the treatment, gently wash the region with soap and water.
Avoid exfoliating or scrubbing at this time
Avoid vigorous rubbing of the injection site.
It is crucial to wash your hands before touching anything if you must
As soon as possible after facial injections, apply a cold compress or an ice pack wrapped in a small towel to assist in reducing swelling and bruising.
The most crucial initial step is to meet for a consultation with Cohen Plastic Surgery, during which they can go over your worries, requirements, and expectations as well as address all of your questions regarding facial injections Great Neck NY. Book an appointment today and get the results you've been looking for!